Beads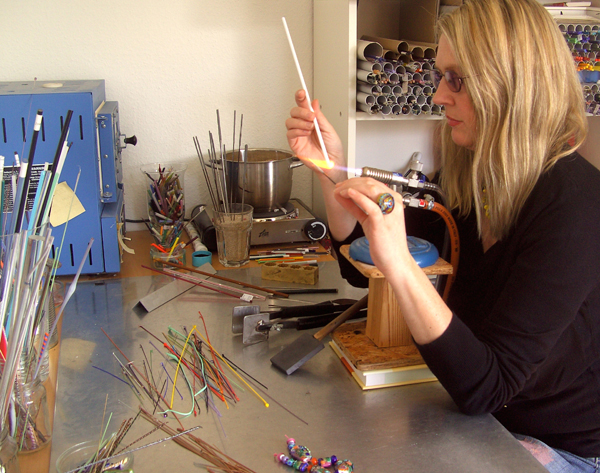 Beads
The manufacturing of beads out of colored glass refers back as far as to the ancient Egyptians. They used them as a very precious article of exchange. Many centuries glass beads were produced in European manufactories like Amsterdam, Venice, and Gablonz for trading purposes, in order to trade them for raw materials from Africa. Also, glass beads were very popular as a means of payment and trade throughout the South Sea.
I am proud and delighted to see this ancient handicraft live on through the glass beads that I produce today.
Glasperlen
Schon die alten Ägypter haben aus farbigem Glas Perlen hergestellt, um sie als kostbare Tauschware zu verwenden. Später wurden in europäischen Manufakturen, wie Amsterdam, Venedig und Gablonz Glasperlen zu Handelszwecken hergestellt, um sie gegen Rohstoffe in Afrika einzutauschen. Auch in der Südsee kursierten Glasperlen als Zahlungs- und Tauschmittel.
Mir gefällt es, dass diese alte Handwerkskunst durch die Glaskünstler von heute weiterlebt.